Alex Vadukul of the New York Times recently took a tour through Queens alongside Mickey Leigh, the younger brother of Ramone's front man Joey Ramone.  Visiting sites such as the pair's childhood homes, Forest Hill High School, which all of the band members attended, and the band's "primitive rehearsal space," a basement where Leigh recalls, "…opening this door and getting hit by the smell and sound of the Ramones," Vadukul was sure to hit all of the band's old stomping grounds.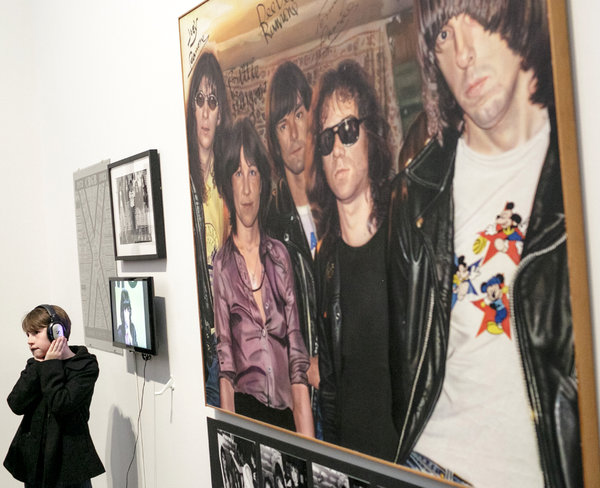 The tour set a backdrop to the opening of a new exhibition at the Queens Museum titled "Hey! Ho! Let's Go: Ramones and the Birth of Punk."  Vadukul writes, " The four-room exhibition follows the band from its misfit beginnings to its later acceptance into pop culture, including in animated form on 'The Simpsons," and features such artifacts as, "…the military academy belt of the guitarist, Johnny (John Cummings); report cards with lackluster grades belonging to the bassist, Dee Dee (Douglas Colvin), and the lead singer, Joey (Jeffrey Hyman); and a yearbook photo spotlighting the drummer, Tommy (Thomas Erdelyi), as a member of the Audio-Visual Squad."
You can read Vadukul's article full of punk rock reminiscing over at The New York Times.