What started as a volunteer program utilizing Berklee College Students in 1996 at the Boston Children's Hospital has evolved into a program with four certified music professionals working 130 hours a week, all in the hopes of easing child patients anxieties and helping them cope with their illnesses.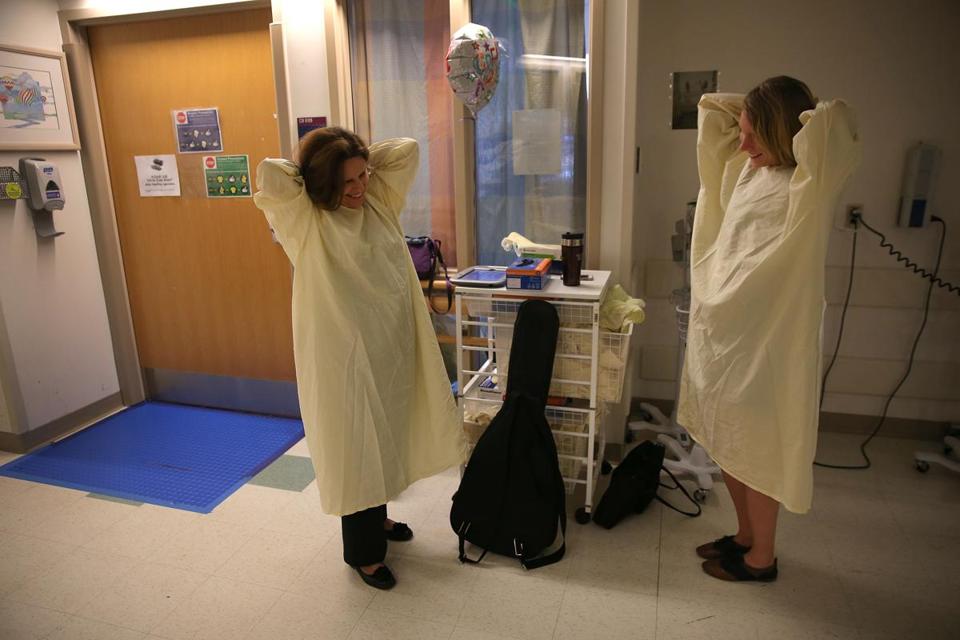 Melissa Bailey writing for the Boston Globe recently published an article focusing on the program and it's impact on the hospital and its patients.  Bailey interviewed Joanna Bereaud, who started at the hospital as a Berklee student 15 years ago.
"Bereaud specializes in working with younger patients, including babies in the neonatal intensive care unit, where she helps parents compose songs to sing to their kids. Even when the child is sedated or can't yet talk, she said, she can see a melody's soothing effect: On the hospital monitors, their heart rates and breathing regulate."
Music therapy used to be confined to patients awaiting bone marrow transplants, now it's available to anyone.  In 2015, Bereaud and other music therapy staff treated 9,000 patients and their families.  From helping a child fall a sleep, use the bathroom, stay calm before a procedure, or even assist with the difficult process of saying the final goodbye, the power of music is undeniable.
You can read the full article here on the Boston Globe website.