Resident luthier and fiddle aficionado Armand Aromin is selling his soulful 16.5″ viola at the shop! Armand graduated from the North Bennet Street School in 2013, and is now actively making instruments and working at McCarten Violins. Check out his website here.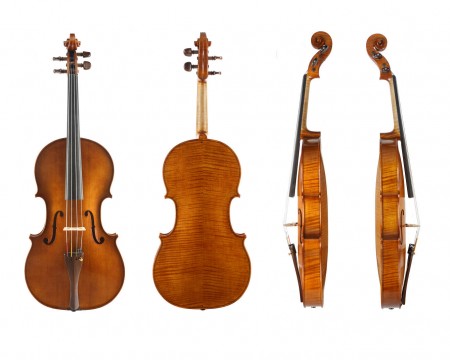 Aromin's viola was made in Boston in 2013 during the final year of his training.  It is a copy of Andrea Guarneri's 'Conte Vitale' 1676 viola. The instrument has great projection, and would be perfect for any thoughtful, musical player. It has a rich, warm tone, with a special brilliance that makes the C and G strings Pharmacy Online Usa, online pharmacy no scripts clomid dosage for men http://ramfarms.com/sites/blog/index.php?=buy-clomid-25mg Pharmacy Gifts, order clomid online canada Drug Store On Line especially powerful.
Come into the shop, Tuesday to Thursday 12-6pm, Friday 12-5pm and Sat 11-2pm, to try out Armand's viola!
Click here for product details.